For photographers
Craigslist
This site has already been mentioned above, but it is also suitable for photographers. Here you can find models who want to build a portfolio and are ready to prepare the shooting themselves.
Cruise Ship Jobs
This is a resource for beginner travel photographers.
Photography Jobs Central
It's a subsection of Creative Jobs Central, a fairly typical freelancing marketplace for photographers. You will have to pay for a premium account, but in return you will get access to tasks from more than a thousand companies that are regularly looking for new specialists. In addition, it weeds out amateurs and reduces competition. Before paying for an account, you can register for free and explore the resource.
Journalism Jobs
Every great story needs a great illustration. If you want to start a career in photojournalism, go to this site. It offers not only tasks for writing texts, but also other options related to journalism.
Photography Jobs Online
This resource is more like a marketplace for photos. If you have pictures that you want to earn money from, try submitting them here.
For marketers
People Per Hour
There are tasks for marketers, SEO specialists and developers. The site takes care of almost the entire search process, but after 15 responses, it asks for payment.
Remotive
This is a standard job portal where you can search for professionals from all industries, including marketing. It is easy to see when the message was posted, where the employer is located and what kind of specialist is required. The site is completely free.
Aquent
Another resource to help you get in touch. It focuses on marketers but also places challenges for developers and creatives.
For virtual assistants
belay
Belay is a company that helps customers find virtual personal assistants. This is a remote job by default, so it's worth checking to see if there are any offers there that suit you.
Time Etc
Another company that attracts people who want to get freelance work as a virtual assistant.
ClickWorker
This site has a variety of tasks for virtual assistants, including writing, data entry, and research. To gain access to orders, you need to pass a quick test of ability assessment. ClickWorker publishes ads even from big companies like PayPal.
Amazon Mechanical Turk
The advantage of this site is that you can quickly find a task – literally in an hour. Customers always have work for virtual assistants. The disadvantage of Amazon Mechanical Turk is that many projects on it pay little, so we advise you to use the resource as a last resort, or choose your work more carefully.
VA Networking
This site gives you the opportunity to chat with other virtual assistants and find the right job for you. It also has useful tips and links for beginner assistants.
Assistant Match
If you don't want to search for tasks yourself, this resource will do everything for you. A freelancer is chosen according to his skills, depending on what the client needs. The stakes for beginners are not very high, but the platform offers training.
Zirtual
If you need a full-time remote job, check out Zirtual. He is looking for freelance assistants in various specialties. The company also offers them bonuses, which is quite rare among such resources.
fancy hands
This is another site that is looking for freelancers for their clients who are ready to perform a variety of tasks, from phone calls to data entry.
Boldly
This is a higher class service. If you have experience or special skills (for example, knowledge of foreign languages), try becoming a virtual assistant using this site. His customers usually pay more, and performers get work more regularly.
For editors
Behance
This site already mentioned here also regularly posts jobs for editors and makes it easy to build a large portfolio.
Mandy
The resource is dedicated to the production of film and TV content. Its advantage is that you do not need to sort through unsuitable vacancies, the disadvantage is that you have to compete with many other people. Articulate your difference from other editors and prepare a cover letter and portfolio.
production hub
This is another site that only focuses on the production of media content. The basic subscription costs approximately $5 per month.
Stage 32
This resource combines job hunting with networking, which is very useful for a career as a video editor.
assembly.tv
Assemble is a site for creative professionals such as directors, copywriters, creative directors, photographers, editors and video artists. Since the resource works with well-known brands, each artist is carefully checked.
For sales professionals
ZipRecruiter
Many companies use this platform to find full-time employees. But they also regularly post a large number of jobs for part-time sales professionals. The contractor can receive $500-$10 thousand per month: this amount includes salary and commission from sales.
red hat
Red Hat works with higher level clients and hires freelancers and remote employees to help them with everything from software development to sales. This resource is suitable for experienced professionals.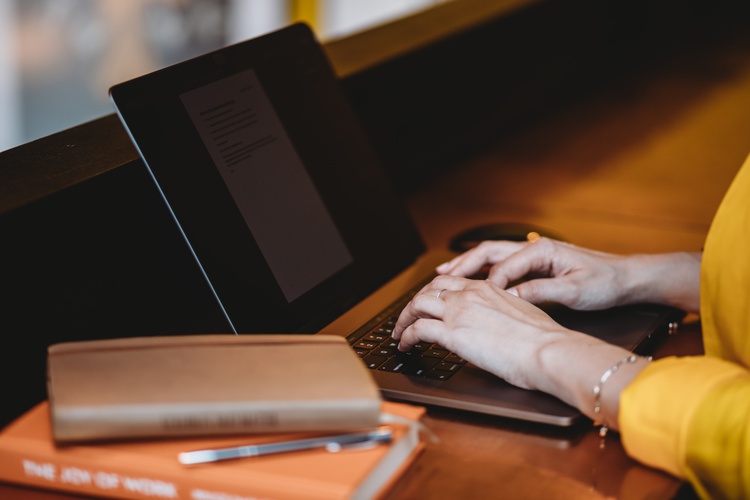 Salesforce App Exchange Job Board
Salesforce is known as the leading CRM tool for companies of all types and sizes. It also has an App Exchange Jobs section, where companies partnering with Salesforce can post job ads — many of them need freelancers.
Skip the Drive
Another site with many job postings for salespeople. An interesting nuance: the user will find out how much he saved without going to the office.
For customer support specialists
We Work Remotely
This resource is for freelancers of all professions. However, it has many offers for customer support specialists.
Virtual Vocations
Another site for freelancers with a lot of vacancies in customer support.
Support driven
One of the few sites that specializes in customer support.