With the advent of the Internet, it became possible to search for the necessary information. Of particular interest is the current topic of employment through the World Wide Web. It's about freelancing.
What is freelancing is a remote type of work. The point is that a representative of a company or an intermediary between a customer hires a virtual performer for a fee. Such an employee is called a freelancer. The name "freelancer" is taken from English, once it was the name of a free spearman who was hired for military service for money.
Freelancing features
The main distinguishing feature of this type of work is that the employer and employee can be located at any distance, at any geographical point, even in different countries.
Another feature follows from this: the customer and the performer may not know each other by name, but this does not prevent them from cooperating.
Freelancing is characterized by a free attitude to work in terms of managing personal time. A freelancer is a subject who has the right to decide for himself how much and when to work.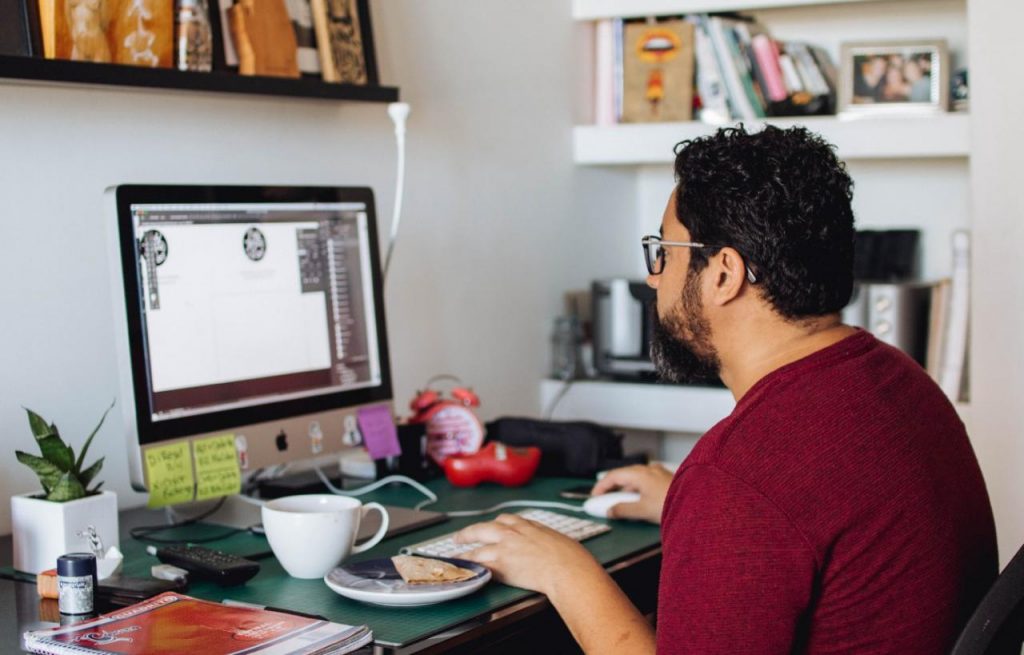 Anyone who prefers heavy workloads is looking for an appropriate employer, with whom he agrees in advance on the deadlines. No less important is the responsibility on the part of the customer, who undertakes to provide uninterrupted work.
There is an unspoken ethics of relations in which the subjects establish their own rules. The employer does not press the hired employee, but expects timely performance from him. If for some reason he cannot meet the agreed deadline, it is necessary to warn about this in advance and ask for a delay.
Such relationships are capable of self-regulation. If an employer is interested in a competent employee, he will try to create comfortable conditions for him. Having found out who a freelancer is, the concept of remote work becomes clearer.
Benefits and challenges of remote work
Perhaps the features listed above can be attributed to the advantages. In addition, freelancing is a state of freedom, the absence of a direct supervisor nearby, the ability to quickly leave an objectionable employer.
A significant advantage is the lack of investment, here you can get income without investing your own funds.
Along with the pros, freelancing also has its downsides. To understand how to make money freelancing, you need to know about the basic principles. This work is based on trust and integrity, but this is not inherent in all people. Based on this, there are likely risks of falling for an unscrupulous employer who may leave a freelancer without payment. A similar situation may be on the part of the employee, who will make him wait in vain for the completion of the task, the failure of which can result in big losses.
A verbal agreement is not reliable enough, and this is the main disadvantage of remote work.
The disadvantages of freelancing can also include instability. One has only to do something that does not suit the employer, and he can terminate the employment relationship. Although there is a comforting moment here: you can find another job.
Lack of insurance coverage. In this regard, such work is more appropriate as an additional part-time job or, if you have experience, you can switch to full-time earnings.
Career growth can only be virtual, when, for example, on the freelance exchange in Kyiv, an employee earns points and gets promoted from a beginner to a pro or master. Salary growth is possible, depending on professionalism, if an adequate employer comes across who appreciates good specialists.
How to avoid mistakes?
To recognize how conscientious an employer is, you need to know some of the features characteristic of a banal swindler:
Promises of unlimited volumes of work on various topics.
Any form of payment (webmoney, Yandex money, qiwi wallet, bank card, etc.).
The offer is clearly overpriced.
Pay no more than once a month.
The first task in large volume.
Such proposals should arouse suspicion, and it is quite justified when, after the delivery of the first project, the employer simply disappears and there can be no question of any payment.
It will not be superfluous to look for information on the Internet about the employer. If there are violations behind it, information from the victims will definitely appear about this. As a rule, experienced freelancers show concern for their colleagues and do their best to protect others, leave their reviews and give a negative assessment of dishonest employers.
In order to avoid such unpleasant situations in working as a freelancer, it is recommended to make safe transactions through official sites – freelance exchanges.
Virtual Opportunities for Freelancers
Anyone who wants to become a freelancer can search for remote work at their own discretion. You can place a free ad about your intention to engage in freestyle work in a particular direction. Quite interesting is the creation of your own website or blog, on which to popularize your abilities, he and can attract a potential employer. You can also take part in forums to discuss relevant projects.
Perhaps the most effective is to apply to the freelance exchange, where it is possible, firstly, to find a suitable job. Secondly, to make a deal, the security of which is guaranteed by the administration of the site of the exchange, which is interested in attracting a large number of customers.
The best virtual job exchanges
A large number of remote work services are open on the Internet, including the best freelance exchanges:
Freelancehunt is one of the leading services in Ukraine and the CIS for finding remote work. Here you can not only earn on one-time projects, but also find a permanent job. Customers do not need to pay for the publication of projects, and freelancers do not need to buy access to assignments. Hundreds of projects are published daily on the service. The site has all the conditions for comfortable work for both beginners and professionals.
Both an employer and a job seeker can apply here in the most diverse areas of remote work for freelancers: programming, translations, law, website development, working with photos, layout and design of web pages, copywriting, rewriting, typing, website editor, writing scripts, etc.
Free-lance.ua is one of the convenient services that offers a quick search for a customer or contractor. Tendencies towards an increase in the number and expansion of the scope of activities contribute to the popularization of remote work exchanges.
This is one of the best freelance sites where you can find comprehensive information about the job market on the Internet. After completing a simple registration, access to the database opens. A client looking for earnings will find detailed information about the nature of the work, volumes, conditions, and the amount of payment. He can also post information about himself, send a portfolio, after which he will receive messages about vacancies on his profile to his email address.
Kabanchik.ua is a popular Ukrainian freelancing site, which is a platform for solving such tasks as finding a job for additional or basic income, as well as for customers looking for competent professionals.
IT experts highly appreciated this project, it won several competitions, in particular, was awarded a special award "For creating the business of the future".
Today, this service extends its activities outside of Ukraine, covering Belarus, Russia and Kazakhstan.
Weblancer.net is the largest remote work exchange in various areas, including freelance for beginners. Over the period of her work, she has attracted thousands of customers who find here what they need. Particularly attractive is the opportunity to place free advertising, participate in the discussion of various projects, create your own topic on the forum.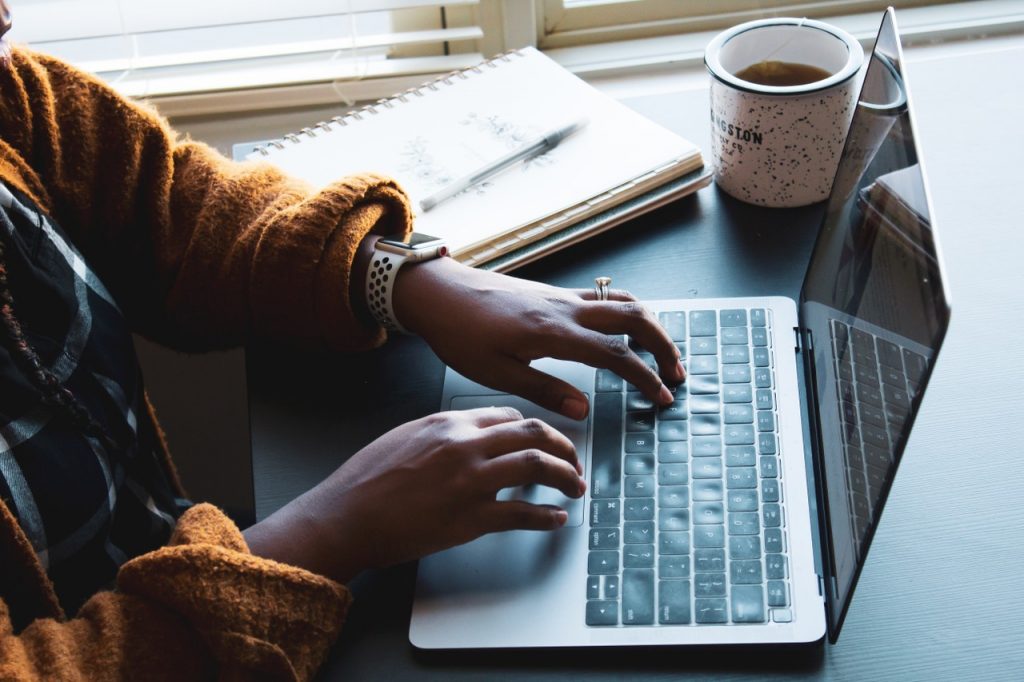 Freelance.ua is a wide field of activity for the remote nature of work. Here you can find useful information on how to become a freelancer. For those who prefer a free schedule, you can find the best combination of workload and pay.
Work.ua – the service attracts with the completeness of information, a clear interface even for a beginner. After registering on the site, you can agree to the constant notification of incoming vacancies (selectively at the request of the client), which will be regularly sent to the email address. Freelancing for beginners and experienced workers is presented here.
Rabota.ua is a universal service designed not only for freelancing. Here you will find answers to questions about the usual official employment, news information and many other interesting thematic headings.
The real top freelance exchanges are not limited to this list, you can find many others on the Internet that can interest a freelancer.
Features of domestic freelance exchanges
If such services of Western countries pay primary attention to the quality of the work performed, then on Ukrainian exchanges the priority of the project is the cost. This is due to economic failure. The employer is limited in funds, so he is looking for an author who would agree to do the work for a moderate fee. However, it is worth noting that the situation is changing, there are many interesting and profitable freelancing offers that come not only from foreign services.
The Ukrainian freelance exchanges listed above have enough projects in their arsenal, for the implementation of which they offer quite decent pay.
How to become a freelancer?
If, for example, you are interested in the work of a copywriter, you should start by searching for an exchange by making an appropriate request. After registering on one of the services, go in search of a suitable theme and payment amount. According to the specified contact information, it is necessary to contact the customer (via e-mail, skype or ICQ), to discuss the conditions. Usually, the employer offers to take a test task, it can be free or paid. According to the results of the test, the customer may refuse or agree and offer a collaborator.
luckiness. From this moment on, we can assume that you have become a freelancer.
Ways to get standing orders
You can work for an individual employer. This option is suitable if it guarantees enough orders for freelancers. You can also find 2-3 more customers so as not to be left without orders. After all, during downtime, earnings suffer.
There is also a way to earn money through the exchange, which develops a system of labor relations that guarantees the presence of constant orders. To become a full-fledged author and have regular orders, you need to prove your professional viability. It is worth looking for the best sites for freelancers. Copywriting requires an impeccable knowledge of the language, spelling, style, punctuation, the ability to clearly and originally express one's thoughts. The ability to write unique texts is also important, this indicator is checked on special anti-plagiarism services.
Sites of this kind are accepted into the team who have successfully passed the test, the copywriter starts from the first level, as a novice author. A good motivating moment is the gradual growth of skill, providing for such stages as "advanced", "pro", "master". The higher the status, the higher the probability of getting a highly paid order, and the problem of how to make money as a freelancer will be solved.
Payment to copywriters is made through electronic payment systems such as WebMoney or to a bank card.
If you work through the exchange, the author receives payment from the service fund, then withdraws money to his electronic wallet or bank card.